Chiropractor Mark Rocco, D.C.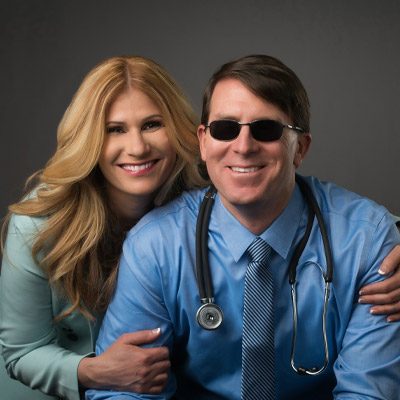 Doctor Mark Kekoa Rocco is a Hawaii boy born and raised on the island of Maui with the local Hawaiian cultures, relationships, and sports. He is proud to work with his devoted wife Omayra for the past 9 years. Doctor Rocco met the love of his life Omayra who is an Island girl from Puerto Rico while practicing in Colorado. They have an awesome redhead son named Nicholas Makana Rocco.
Dr. Rocco and Omayra are proud co-authors of their book: Is Your Doctor Blind? or Does He Have a Vision of Health? (To be published this year 2021).
Doctor Rocco grew up enjoying water sports, doing triathlons, and has always been a big outdoor enthusiast, enjoying camping, hiking, canoe paddling, boogie boarding, surfing, soccer, golf, weightlifting track, and field. He graduated from Maui High in 1994 and moved to Colorado for his undergraduate college at the University of Northern Colorado where he earned a bachelor's in Kinesiology. There is where he learned and taught physical therapy for several years.
Following his bachelor's degree, Dr. Rocco became licensed in neuromuscular massage therapy, including being certified in strength and conditioning, to also help a certified "special population" such as people with diabetes, rheumatoid arthritis, asthma, etc.
Dr. Rocco spent many years training in multiple clinics under experts in physical therapy, massage therapy, corporate wellness, nutrition, detoxification, strength, and conditioning for 10 years. He is also trained in acupuncture. Doctor Rocco earned a Doctorate Degree from Life West Chiropractic College in Hayward, California in 2007.
While earning his Doctorate degree: Dr. Rocco had a life-changing tragedy that turned out to be a blessing, teaching him to value everyone's treatments and to test not guess on health, as everyone is unique and different. Dr. Rocco's treats everyone from newborn Keki's (kids/babies) to Tutus (grandmoms). He also has treated athletes and Olympias from the US Olympic Training Center, in Colorado Springs; helping athletes improve their scores and shortening their performing times to better their skills, optimizing their results where they could not achieve them previously. He has helped patients that were about to start on dialysis and after receiving treatments no longer needing it, women who could not get pregnant, guys with ED, patients with cancer, patients with allergies from milk and pets, he has treated hundreds of patients that are and were Service Members. He has done abundant work with nutrition consulting, medical weight loss, and detoxification.
Dr. Rocco and his family want all to know if there is one person sick or injured in the family the whole family is affected. With the correct treatments and effort, we can overcome all illness and injury and live a sustainable happy healthy life. Dr. Rocco values family, friends, fun, food, fitness, future health, and functioning optimally. He truly focuses on the best results and relationships for every patient as each of us is unique and he understands that each person requires customized treatments for their unique body and life. His mission is to revolutionize health care for the people of Hawaii and the world while optimizing their health to live a fulfilled life with family and friends so everyone can fulfill their God-given purpose. Aloha!
OFFICE HOURS
---
Monday
8:30am - 12:00pm
2:00pm - 6:00pm
---
Tuesday
Closed
---
Wednesday
8:30am - 12:00pm
2:00pm - 6:00pm
---
Thursday
Closed
---
Friday
8:30am - 12:00pm
2:00pm - 4:00pm
---
Saturday
9:00am - 12:00pm
*Emergencies by Appointment